Here we begin a new part of our dossier on the African forest. It will be a synonym for hope. We'd like to take a look at the initiatives taken by various players. From institutions to local organizations. After a brief overview of what's needed to restore the African forest, we'll present these initiatives in greater detail.
They may inspire you in your own projects. But above all, they will encourage you to support these actions and to take action yourself to combat deforestation.
So don't hesitate to join the Run for Planet movement and share our content!
 
Previously : Environmental influences on the African forest
---
The power of individual action to save Africa's forests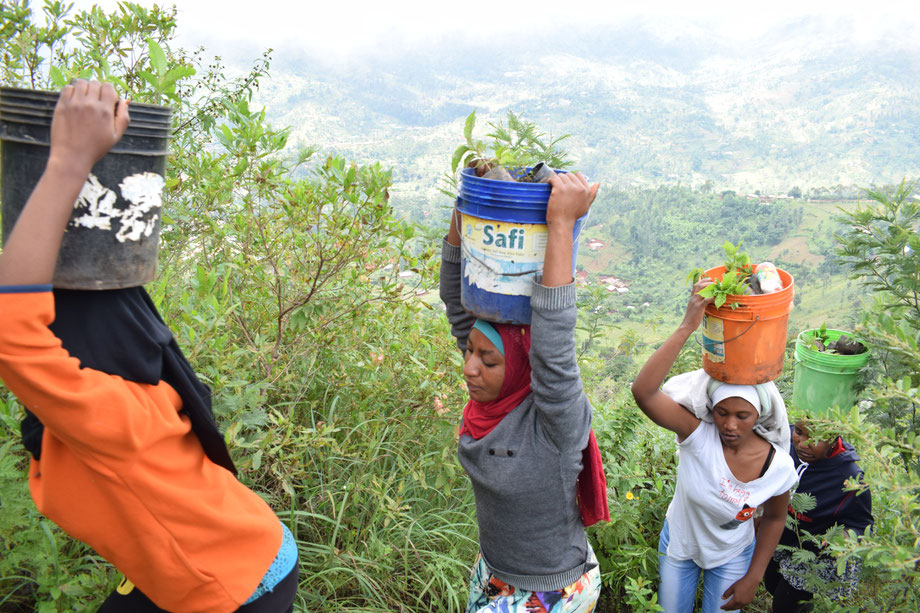 Changing methods to change the course of events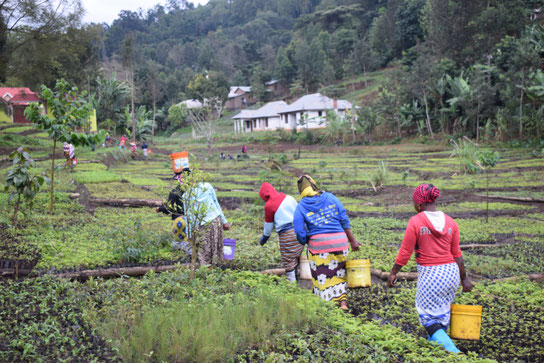 Tackling deforestation requires both material and cognitive resources, at both local and international levels. And although there are also unpredictable reasons (such as volcanic eruptions) contributing to climate change on a local scale, researchers believe that the vast majority of global warming is due to human activities and their consequences.
These include industry, transport, agriculture and their externalities, such as forest fires.
In other words, the current system is reaching its limits.
And while it may still be possible to find new sources of fossil fuels, their use is not environmentally friendly.
Consequently, we urgently need to start thinking about new production and consumption models.. These include alternative farming methods that are more respectful of ecosystems, such as permaculture. However, these methods also require a reassessment of consumption patterns on a global scale, as they are less efficient than their intensive counterparts. 
For this reason, it is important to promote industries and projects that choose to limit consumption of forest products (wood and paper), or that operate in a renewable way (recycling materials until they are truly unusable).
Governments also have a role to play in managing the remaining forests and supporting reforestation projects. This is also why the fight against corruption is a major challenge.
All of this can only be achieved by raising public awareness on a massive scale, both locally and worldwide, in the quest for collective change.
Having completed our introduction, let's move on to the projects !
The non-governmental organization Friends of Usambara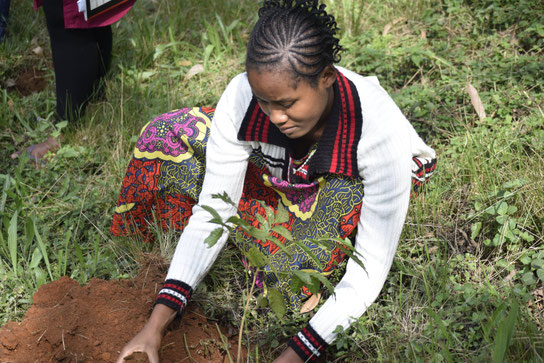 Within this cooperative framework, the non-governmental organization Friends of Usambara (FoU for short) has been operating since 1997. Its primary role is to promote the Usambara region as a tourist destination.
However, it operates in a sustainable way and in favor of local populations, in particular by seeking to improve the livelihoods of rural communities through the sensible use of forests and forest products. It also supports the production of traditional foods and medicines (derived from natural molecules) to improve food self-sufficiency and health.
Through its status as a tourism agent (ecotourism), FoU helps to raise awareness among an international public of the local ecological and socio-economic issues mentioned above.
Its action is reinforced by its tree-planting project.
Since its creation, FoU has planted over 20 million trees, first growing them in nurseries and then planting them in the Usambara mountains in northern Tanzania. They plan to plant some 100 million trees over the next few years (5-year time horizon, depending on funding). In addition, FoU supports the creation of hundreds of jobs at local level, helping families living in the mountains.
FoU also contributes to other sustainable development levers, such as women's empowerment. These women's empowerment programs provide access to training and entrepreneurship, for example in the manufacture of handicrafts. They have also launched a micro-credit initiative to help these women launch their own projects and increase their financial independence.
Soon, we'll be featuring a series of articles on the NGO Friends of Usambara to explain their project more thoroughly.
---
Featured in our "Forests of Africa" series:
Article submitted by Flora, from the Run for Planet team
Find her online : linkedin.com
We would like to warmly thank Friends of Usambara for allowing us to share their photos with you.
References :
BBC. FR: "Les scientifiques s'attaquent aux mythes sur la plantation d'arbres à grande échelle" / ENG: "Scientists tackle myths about large-scale tree planting". Published 2021, January 29. From bbc.com
Reporterre. FR: "Contre la déforestation, aidons les petits producteurs à changer de pratiques" / ENG: "To combat deforestation, let's help small producers change their practices". Published 2023, May 9. From reporterre.net